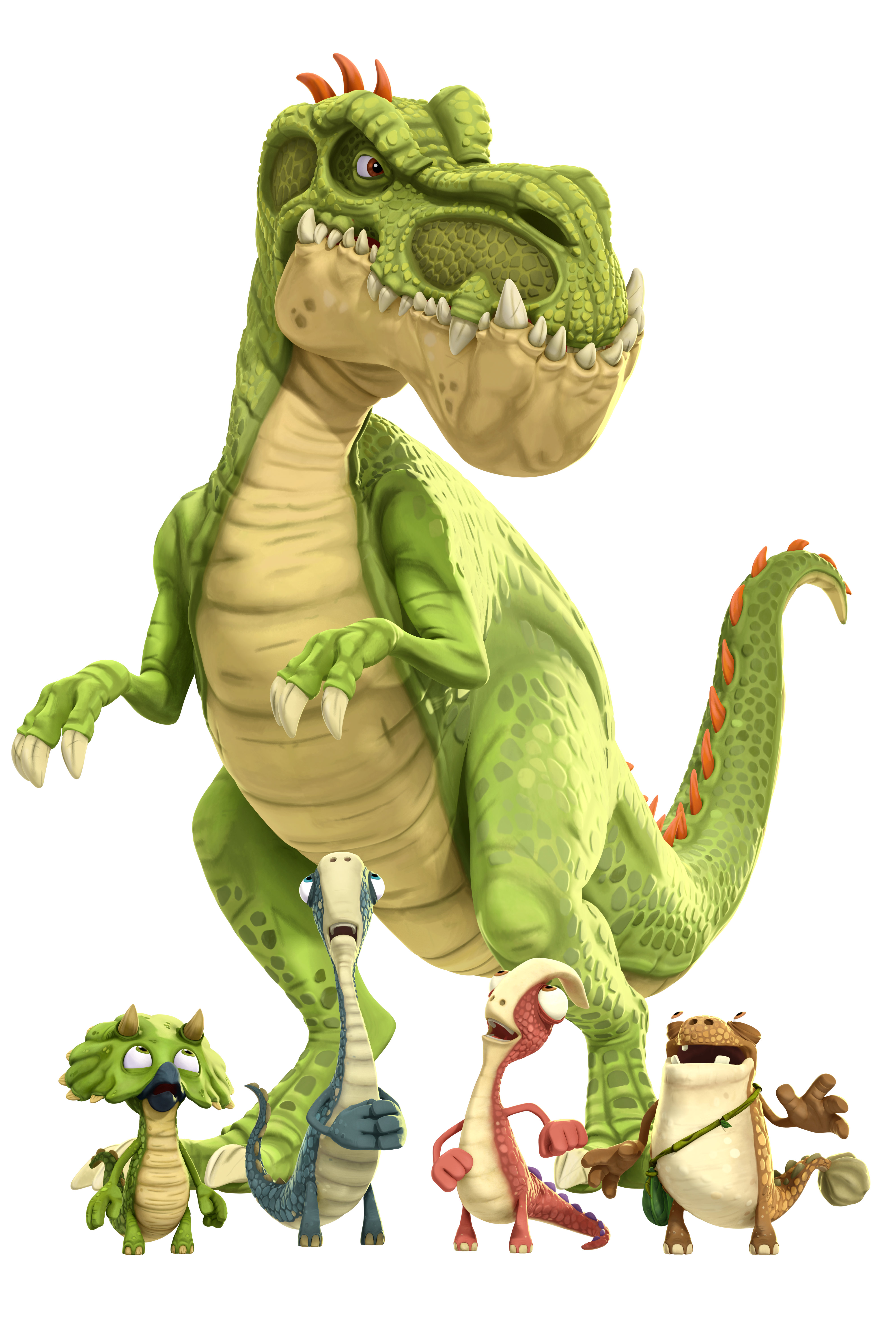 Four little dinos and one BIG Gigantosaurus… learn to dare!
ROCKY, BILL, TINY and MAZU are four young dinosaurs growing up in the Cretaceous period. Life is always an adventure: new volcanoes are popping up all the time, long-necked brachiosauruses and enormous triceratopses roam free, meteor showers light up the night sky and… Gigantosaurus, the biggest, fiercest dinosaur reigns over it all!
In Season 1, our heroes made some awesome discoveries during their adventures and games around Cretacia: indestructible bubbles, yummy flowers, an amazing playground in a cave, a stream in the middle of the desert, a basketball court made of carnivorous plants, an aurora borealis, and more!
Season 2 brings dino-mite all-new adventures to life featuring the young dinosaur best friends Rocky, Bill, Tiny, and Mazu. It also introduces NEW characters, including extra-adorable baby dinos and a new "baddy".
In season 3, our four heroes will discover the joys of sharing their daily life with their little brothers and sisters who are none other than the 4 baby dinos discovered in season 2. Even if it's a lot of fun, it's also a lot of responsibility!
Gigantosaurus, the multi-award-winning animated TV series produced by Cyber Group Studios, is based on Jonny Duddle's book published by Bonnier Books UK Ltd, which has sold over 600,000 copies worldwide.